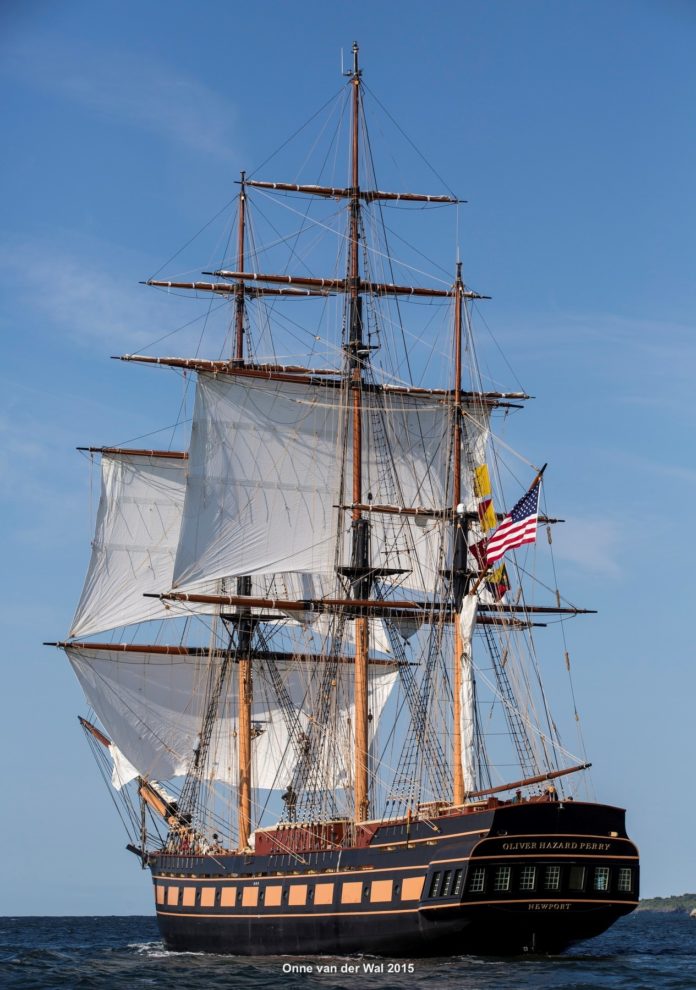 SOUTH KINGSTOWN – University of Rhode Island's School of Oceanography was awarded $2.99 million by the National Science Foundation to embark on a research expedition next August aboard Newport-based SSV Oliver Hazard Perry to Canada's Arctic's Northwest Passage to document the changing environment in that region.
The lead organization in the expedition will be URI's Graduate School of Oceanography's Inner Space Center, according to information from the school released Wednesday.
Gail Scowcroft, associate director of the Inner Space Center and principal investigator and director of the project, said: "The rapidly changing Arctic environment is an issue of global importance.''
The next stage of useful research into the Arctic and Northwest Passage, she added, will be educating the general public, informing policy and inspiring the next generation of scientists. These tasks can only be conquered with "credible, understandable science and proven methods of climate education," she said.
Twelve high school students, 18 undergraduate students and six graduate students will be chosen to take part in the expedition. Undergraduate students will be chosen from applicants attending six minority-serving institutions: California State University Channel Islands; City College of New York; Florida International University; Texas State University; University of Illinois at Chicago and Virginia Commonwealth University.
None of the undergraduate-level slots will be held by URI students, said Scowcroft, because the National Science Foundation wants to increase minority students' access to science, especially ocean-related science. She added that it would be "very conceivable" Rhode Island students would be among those chosen at the high school or graduate school levels. The school anticipates releasing application materials for all student positions before Jan. 1 and making its selection by mid-February 2017.
While onboard the tall ship, the SSV Oliver Hazard Perry, students will receive science instruction, learn navigation and sailing skills and work alongside scientists conducting ocean research.
The expedition will be five weeks long. Students and faculty members will fly to Pond Inlet where they will meet the SSV Oliver Hazard Perry, which will have left from Newport empty. From Pond Inlet the crew will travel to Beechey Island in Resolute Bay and from there to O'Reilly Island in Cambridge Bay, within the Northwest Passage.
Currently based in Newport, at 200 feet long, the SSV Oliver Hazard Perry is the largest civilian sailing school vessel in the U.S. It is built of steel and is meant to look like an early 1800s U.S. vessel. Scowcroft said the SSV came into the picture early on. When the proposal for the expedition was being written she said they knew they wanted to travel, "old-school, on a sailing vessel" and chose to employ a Rhode Island-based company.
She explained there will be many opportunities for students to get off the ship and interact with the Inuit, learning about their oral histories, their experience living in the Arctic and their observations of the changing environment.
Research partners for the expedition include the David Clark Inc. film company, the SSV Oliver Hazard Perry, PBS NewsHour Reporting Labs as well as the six minority serving institutions.