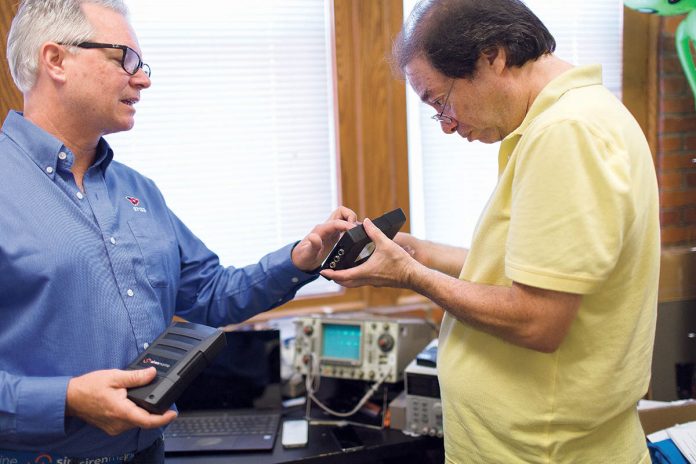 Innovative Companies | Technology
---
The term "connected boat" best describes the new electronic boat-system monitoring technology on the market today.
It's only natural that Siren Marine LLC in Newport owns the copyright trademark on those words. The company's new MTC (Monitor, Track, Control) 3G app and remote-monitoring system connects to hardware that physically attaches to boat-system sensors to supply critical, real-time information to a boat owner or pilot anywhere in the world.
Siren Marine Marketing Manager Sam Handy said the MTC's uses include monitoring the boat's battery power, whether its anchor is dragging or the boat has been stolen by someone, whether the bilge water-overflow release system is working and whether the engine is functioning properly. It will track the boat's GPS position and set its geo-fences to show the owner where their boat is at all times. It will remotely control a boat's lights, air-conditioning and countless other systems.
The MTC's customers are mainly recreational mariners, Handy said, though some commercial fleets have started using them as well. Since its debut in June 2017, 1,000 units have been sold, he said. Its customer base is spread throughout the country, Australia and New Zealand.
Handy said the opportunity to further expand overseas will come in November at a Marine Equipment Trade Show in Amsterdam, where Siren Marine will exhibit.
"It's a brand-new category for the marine industry," he said. "There are similar products in the home and auto fields. ONSTAR, for example. But the marine industry tends not to adapt early to new technology. Our competitors have cellular-satellite systems, which are more expensive to operate. We have separated ourselves from our competitors with our 3G technology and our big success."