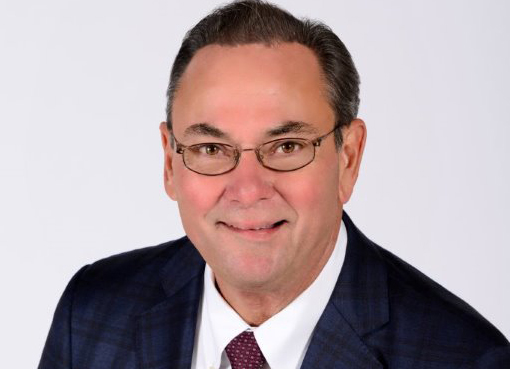 Doug Gablinske is the executive director of the trade group TEC-RI. He's also a coalition member of a new group called Rhode Islanders for Affordable Energy, which advocates for cheaper energy, and more specifically the proposed gas-fired power plant in Burrillville.
He talks with Providence Business News about the state of electricity costs in Rhode Island, why he thinks natural gas infrastructure is worth the investment and how it could all impact businesses.
PBN: How would you characterize energy costs in Rhode Island?
GABLINSKE: Rhode Island has some of the highest electric costs in the country – second in the contiguous U.S. in the latest data from the U.S. Energy Information Administration. These high costs are an unnecessary burden on so many Rhode Island residents and businesses, particularly the companies I represent whose operations tend to be energy-intensive. The fact is the high cost of energy makes us less competitive with the rest of the country and the world. Our high energy costs make it difficult to attract businesses here, and retain the ones we already have. Too many companies have relocated to other states where energy costs are lower. It's time to address this issue.
PBN: Why is it so expensive here compared to other states?
GABLINSKE: We're quite literally at the end of the road here when it comes to energy supplies. While the rest of the country enjoys readily available and efficient access to natural gas, we in New England have a limited number of gas supply lines coming into the area. The demand from many users for natural gas is increasing the price exponentially in New England. We have few viable options for new sources of power – we don't have enough room (or enough sun) for large-scale solar farms. There's not much appetite or enough wind for onshore wind turbines. Coal and oil is no longer viable or accepted by the community and many power plants can no longer compete in the marketplace and are closing down, the most recent being Brayton Point.
PBN: You're a strong proponent of natural gas, why?
GABLINSKE: Our coalition, Rhode Islanders for Affordable Energy, believes that Rhode Island needs a mix of energy types to power our homes and businesses. With more than a third of the region's energy supplies retiring off the grid in the next decade, we need to chart out a future energy mix that's affordable, reliable and attainable. Natural gas will need to be part of that mix. We think building the Clear River Energy Center in Burrillville is the first step to addressing our high energy costs and filling that shortage.
PBN: Renewable energy is growing and costing less each year. Why spend money on long-term natural gas infrastructure instead of more renewable energy?
GABLINSKE: We don't see it as an "either-or" choice. Renewable energy is already an important part of our energy mix, and it will only grow. But renewable energy can't be built quickly enough to fill the expected supply gap. Affordable natural gas, with its fast-start capability, can balance out the intermittency and higher costs of renewables.
PBN: What's at stake for Rhode Island, its residents and its businesses should state regulators reject Invenergy's bid to build a new gas-fired power plant in Burrillville?
GABLINSKE: The Clear River Energy Center could save ratepayers millions of dollars. If we don't build this project, our costs will remain high and continue to go up and reliability could become a major issue, forcing brownouts.
Eli Sherman is a PBN staff writer. Email him at Sherman@PBN.com, or follow him on Twitter @Eli_Sherman.