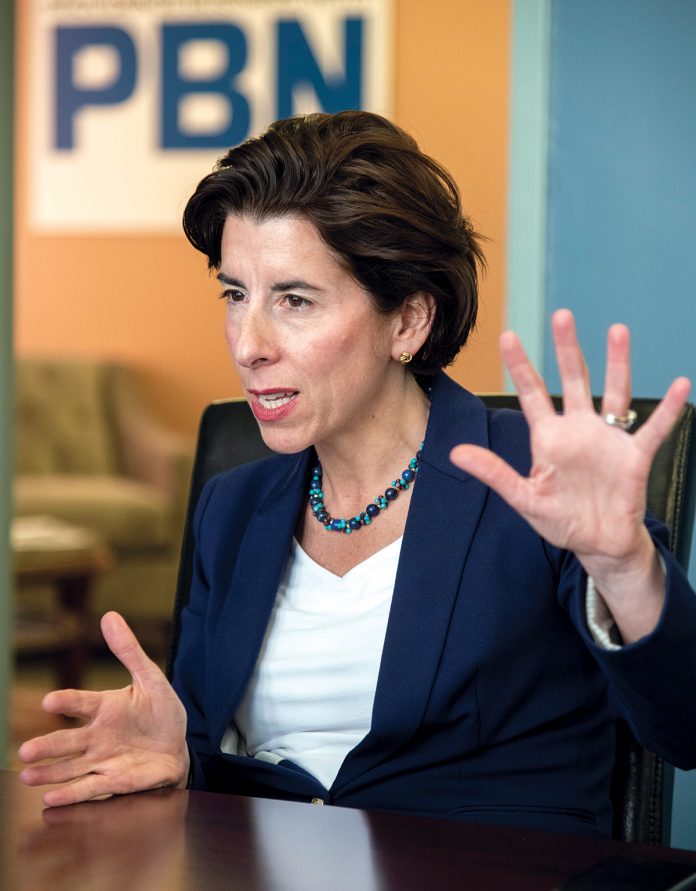 PROVIDENCE – High school juniors may now be eligible for up to $2,000 in short- and long-term payments to help afford college preparation tasks, such as SAT and ACT preparation and tests, through a new state incentive program announced Monday by the R.I. Department of Education and Gov. Gina M. Raimondo.
At its core, the Rhode2College scholars program is designed to motivate high school upperclassmen to take the necessary steps to prepare for college enrollment. The reimbursement process varies task to task with some actions qualifying for an immediate return while others are eligible for deposit in a savings account Rhode2College scholars would be able to access once enrolled in an accredited higher education.
Rhode2College – a collaboration between the Chan Zuckerberg Initiative, RIDE, the governor's office and the nonprofit academic consortium Research Improving People's Lives – targets students who enrolled in their junior year in fall 2018, participated in the free or reduced-price lunch program at the end of their sophomore year and placed in the top 25 percentile of PSAT10 scorers.
Roughly 1,200 students across the state are expected to be eligible for the program, by RIDE's count on Monday.
"This innovative program will help ensure that more of our students are prepared for college," said Raimondo in a statement. "Together, we will provide Rhode Island students with resources and personalized learning, while also modeling a different approach to financial aid linked to college readiness."
Per the RIDE release, Rhode Island is the inaugural state in the nation to launch an effort which pays students to prepare themselves for the college application process.
If successful over the two-year pilot program – the 2018-2019 and 2019-2020 academic years – may pursue this as a "permanent program," according to the release.
Beginning in the current academic year, the state will identify sophomores from moderate- to low-income households whose PSAT10 is within the top 25 percentile will be notified of their eligibility as a Rhode2College scholar. The PSAT10 is a test administered for free by the state as part of the college preparation process.
Additional college preparation actions eligible for reimbursement under the state program include completing college interest surveys, taking part in periodic college searches, completing 20 hours of free SAT practice through online test preparation company Khan Academy, completing at least one advanced course in high school, submitting at least one college application and completing the FAFSA form.
Technical support for Rhode2College is donated by commerce enablement company First Data.
Emily Gowdey-Backus is a staff writer for PBN. You can follow her on Twitter @FlashGowdey or contact her via email, gowdey-backus@pbn.com.