PROVIDENCE – Joshua Hamilton and Jason Meriwether will join Rhode Island College's executive leadership team in the fall as provost/vice president for academic affairs and vice president for student success, respectively, according to a release by the institution Tuesday morning.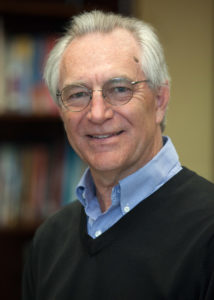 A graduate of Bridgewater State College (bachelor's), Cornell University (master's) and a National Institutes of Health postdoctoral fellowship, Hamilton previously worked at the University of Minnesota Duluth as dean of the Swenson College of Science and Engineering and as professor of biology.
"With his exceptional academic and administrative background, as well as his impressive knowledge of designing customized academic programming, Josh will help take RIC's teaching and learning enterprise to the next level," said RIC president Frank D. Sánchez in a statement.
As provost/vice president for academic affairs, Hamilton will be responsible for assuring academic excellence in curricula, teaching, research and public outreach. According to the release, this position, previously known as vice president for academic affairs, was elevated to provost "to demonstrate the depth and breadth of this key role at Rhode Island College."
In a statement, Hamilton said he was "delighted" to join RIC's leadership team and "look[s] forward to working with the RIC community to develop today's workforce and tomorrow's leaders while we continue to innovate and respond to the ever-changing needs of the state and region."
Hamilton replaces Ron Pitt, vice president of academic affairs, who retired in May.
Meriwether, who will serve as vice president for student success also assumes a newly renamed role which unites student life, enrollment management and academic support and services under the new Division of Student Success. According to the RIC release this consolidation "is intended to foster student engagement from recruitment through graduation and beyond."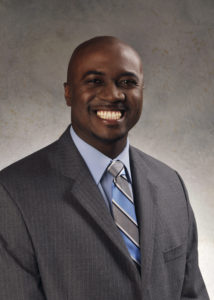 He earned a bachelor's degree from the University of Louisville, a master's degree from Fisk University in Nashville, Tenn. and a doctorate in educational administration from Indiana State University.
"As the vice president for student success, Jason brings strong expertise and experience that will enhance student services and campus life," said President Sánchez in a statement. "He is particularly adept with the use of technology as it relates to the overall student experience. We're delighted he'll join our executive team focused on student life at the college."
Most recently, Meriweather served as Indiana University Southeast's vice chancellor and was responsible for the Student Services Division which oversaw: financial aid, admissions, career development, athletics, counseling, residence life and housing, the center for mentoring and campus life.
Prior to Meriwether's appointment, Scott Kane, previously dean of students, served as interim vice president for student success. Kane now returns to his role as dean of students.