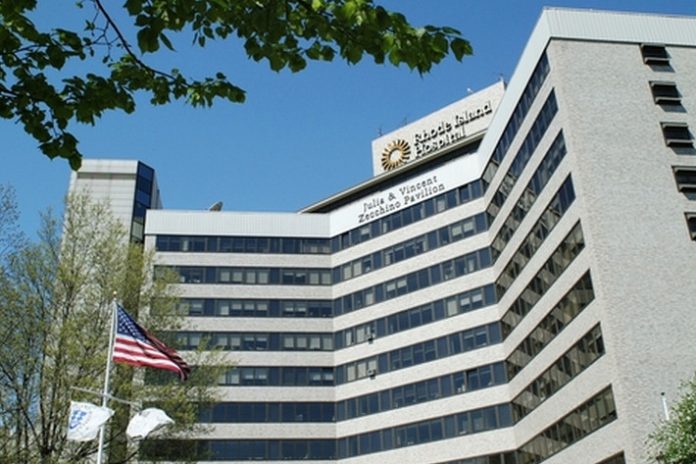 PROVIDENCE – The United Nurses and Allied Professionals Local 5098 voted to reject the tentative three-year agreement reached with Lifespan for contracts with employees at Rhode Island Hospital, the union announced Friday.
The previous contract expired June 30.
The union said it will issue a 10-day strike notice in a statement on social media.
Frank Sims, president of UNAP Local 5098, said in a statement that he is calling on Lifespan to immediately return to the bargaining table for negotiations, to reach an agreement before a potential strike.
"Lifespan's short-sighted and punitive policies on everything from safe staffing to sick time have a direct correlation to remarkably high turnover rate we experience at Rhode Island Hospital," stated Sims. "Health professionals are leaving at unprecedented rates because Lifespan fails to give caregivers the tools we need to do our jobs and offers a compensation and benefit package that is not fair to all health care workers."
Lifespan issued a statement on the union's decision Friday that stated the hospital was disappointed the union voted to reject the deal.
The health care organization disagreed with the characterization of the contract by the union, saying, "The hospital strongly believes the three-year contract proposal included an extremely competitive wage and benefits package, including pay increases for all UNAP members that ranged from 6.1 percent to 21.5 percent over the life of a three-year contract."
Rhode Island Hospital said a federal mediator is working to bring both sides to an agreement, but said it is ready to staff the hospital in the event of a strike.
Sims characterized the deal as "a deal that devalues the critical role" of nurses, technologist, therapists and health workers in the health care process.
The hospital said that, "At no time during negotiations had the union leadership brought any such concerns to the bargaining table."
Lifespan added that, "The amount of the increases across union membership reflected a desire by the hospital and UNAP leadership to bring nurses with one to 10 years of employment at the hospital to top-of-market rates. Rhode Island Hospital strongly believes that the majority of our nurses' salaries already meet or surpass salaries paid at other hospitals in the state."
UNAP Local 5098 represents more than 2,400 nurses, therapists, technologists and other allied professionals at Rhode Island Hospital and Hasbro Children's Hospital.
Lifespan operates Rhode Island Hospital, Hasbro Children's Hospital, The Miriam Hospital, Bradley Hospital, Newport Hospital and Gateway Healthcare, among other offices and centers.
Chris Bergenheim is the PBN web editor.