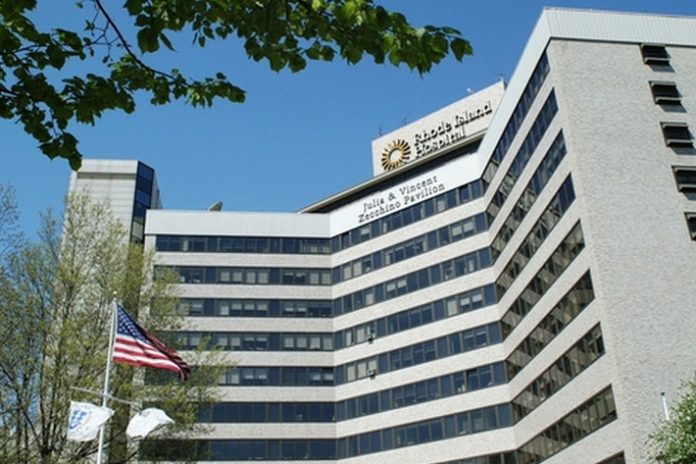 PROVIDENCE — United Nurses and Allied Professionals Local 5098's strike at Rhode Island Hospital and Hasbro Children's Hospital would've ended Thursday, but Lifespan Corp.'s contract with Huffmaster for replacement workers for the strike extends through 3 p.m. this afternoon, a point of irritation between the two parties as they wait for the next contract negotiation session scheduled for August 8.
The negotiation meeting date, nearly two weeks from the end of the strike, is also a sore point.
"Our members are putting everything on the line for each other, their families and their patients. The least Lifespan could do is act as if they give a damn about settling this contract any time soon," said Linda McDonald, UNAP president.
McDonald said members of UNAP Local 5098 will meet next week to consider a vote of no confidence in Lifespan CEO Tim Babineau and Rhode Island Island Hospital President Margaret Van Bree. At that meeting, the executive board is expected to ask the membership for authorization to issue another 10-day strike notice, if Lifespan's hostile posturing continues and negotiations break down. Another strike could extend indefinitely or beyond the three day action that took place this week. A second vote of the members would be required to initiate a new strike.
Today, the union will issue a 10-day notice to Lifespan to conduct informational pickets on August 6th outside the campus of Rhode Island Hospital and August 7th outside Miriam Hospital.
The hospital will transition back to permanent staff beginning at 3 p.m., said David Levesque, director of public relations, marketing and communications at Lifespan. Lifespan reported that it had informed union leadership ahead of the strike that their members would be unable to return to the hospitals for four days, despite the 10-day advance notice of a planned three-day strike starting June 23.
"This is nothing but a retaliatory and punitive measure from Lifespan meant to threaten and intimidate union members. This strike has exposed a very ugly and disingenuous side of Lifespan's wealthy leaders, and today's move to deny our member's the opportunity to return to work will only increase the already tense relationship between us and them," said Ray Sullivan, spokesman for UNAP.
McDonald said the union views Lifespan's refusal to allow striking workers back in the hospitals at the end of their strike as a violation of the terms negotiated in the previous contract, which the union is still working under. She said UNAP will file grievances with Lifespan immediately on behalf of the caregivers being kept from work.
The hospital has a four-day commitment with the firm that supplied the temporary workers. This is customary, as temporary workers come from across the country, and in order to recruit them, they require a certain number of hours. UNAP was informed of this commitment the day it issued a 10-day strike notice and has been widely reported in the media," Lifespan noted in a statement to media.
As Rhode Island Hospital returns to normal operations, the number of patients is expected to be lower than usual, according to a statement from Lifespan. As a result, some nurses and technicians who may have been scheduled to work during the first few days after the strike may be told that their shifts have been cancelled, which is a typical practice following a strike.
"Prior to the strike, Rhode Island Hospital did explain to UNAP representatives that this would likely happen. We are hopeful that both patient and staffing levels will return to normal quickly,"
"When you challenge a bully, you expect to take a few punches. Regardless, we remain united in our purpose and committed to winning a fair and competitive contract that leads to better patient care at Rhode Island Hospital," Sullivan said.
Rob Borkowski is a PBN staff writer. Email him at Borkowski@PBN.com