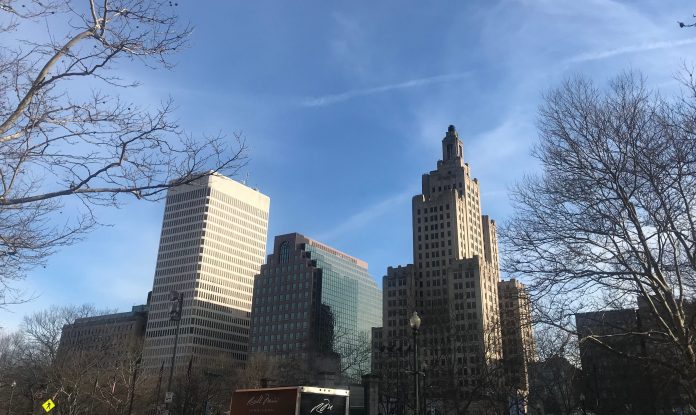 PROVIDENCE – Rhode Island ranked as the worst state in the nation to start a business, according to a WalletHub report Monday.
The report considered 26 metrics in three categories: business environment, access to resources and business costs.
Rhode Island ranked No. 47 in the nation in 2017 and No. 48 in 2018.
Rhode Island's highest ranking was No. 24 for access to capital metrics:
No. 4 for higher-education assets
No. 13 for share of college-educated population
No. 25 for job growth from 2013 to 2017
No. 26 for venture investment amount per capita
No. 31 for human-capital availability
No. 33 for share of fast-growing firms
No. 38 for financing accessibility
No. 43 for working-age population growth
No. 47 for GDP growth from 2017 to 2018
No. 48 for "digital states" survey grade
The Ocean State ranked No. 36 in the U.S. for business costs metrics:
No. 13 for total spending on incentives as share of GDP
No. 27 on office-space affordability
No. 32 for corporate taxes
No. 33 on labor costs
No. 39 for total effective state and local tax rates on mature corporate headquarters
No. 40 for cost of living
No. 46 for average annual single health insurance premium per enrolled employee
Rhode Island earned its worst ranking for its business environment metrics ranking last in the nation:
No. 6 rank for growth of average business revenue
No. 25 for startups per capita
No. 32 for industry variety
No. 38 in the country for its share of "engaged workers"
No. 42 for growth in number of small businesses
No. 46 for fiver-year business survival rate
No. 48 for both average length of work week (in hours) and entrepreneurship index
No. 49 for industry-cluster strength
Texas ranked No. 1 overall this year. In New England, Maine ranked highest at No. 23 this year, followed by Massachusetts at No. 36, Vermont at No. 43, Connecticut at No. 46, New Hampshire at No. 48 and Rhode Island at No. 50.