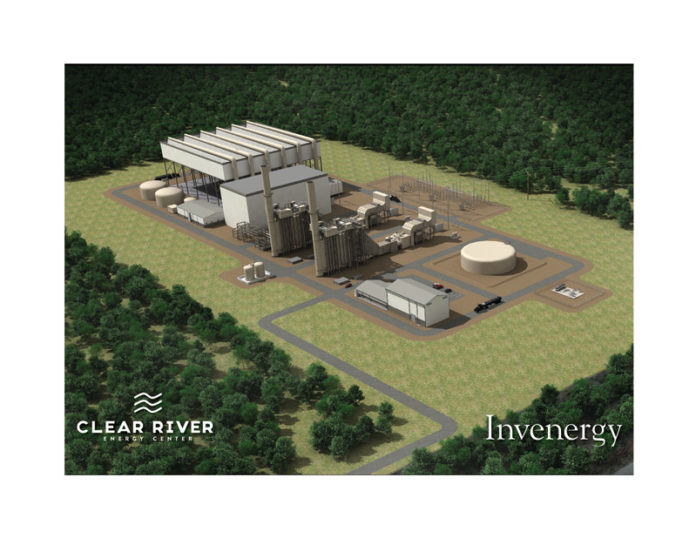 A lawsuit filed this month by Invenergy Thermal Development LLC against National Grid Rhode Island and ISO New England is raising new questions for state regulators about whether ratepayers might have to share in the cost for a $1 billion gas-fired power plant proposed in Burrillville.
Invenergy argued in the lawsuit filed with the Federal Energy Regulatory Commission that it shouldn't be responsible for paying costs associated with connecting its power plant to the electrical grid, known as interconnection costs, which could total upward of $123 million, according to FERC filings.
Invenergy argues the cost should instead be shifted to ratepayers.
"Transmission customers would [otherwise] be unjustly enriched," Invenergy argued in a filing with FERC.
The claim, albeit at the federal level, has posed new challenges for Invenergy locally. Currently, the company is seeking a permit from the R.I. Energy Facility Siting Board to build the 1,000-megawatt power plant.
The permitting process started in 2015 and has been repeatedly delayed, a trend that could continue if the FERC lawsuit drags out. EFSB members are already calling on Invenergy to convince them why they shouldn't suspend its permit request until the FERC issue is resolved. The board has scheduled for Invenergy to make its argument during a hearing on Jan. 30.
"The obvious result – if Invenergy were to prevail – is of course that this proposed plan cannot claim that it wouldn't place any cost on ratepayers," said Margaret E. "Meg" Curran, EFSB chair.
Invenergy has repeatedly told the EFSB the facility would not cost ratepayers anything, which was cited as a plus for the project by multiple state agencies that provided advisory opinions to the EFSB.
The R.I. Public Utilities Commission, for example, wrote in favor of the power plant in part because "all of the costs and risk relative to the plant will be borne by [Invenergy], and not by the ratepayers," according to an advisory opinion filed in 2016. The commission is responsible for setting utility rates throughout the state.
That Invenergy is now looking not to cover all the costs has struck a chord with some EFSB members.
"It's been stated over and over by [Invenergy] that this is a privately funded project [not] seeking ratepayer money," said Janet Coit, EFSB member.
Invenergy has declined to comment on the issue.
Power plant opponents are calling on the EFSB to suspend Invenergy's permit request.
"The predicate of Invenergy's application from the beginning has been no cost to ratepayers. Now they want to shift millions of dollars to ratepayers," said Jerry Elmer, attorney for the Conservation Law Foundation in Providence. "That changes the entire basis of Invenergy's argument in favor of the plant, and it creates a completely different proposal."
­Eli Sherman is a PBN staff writer. Email him at Sherman@PBN.com, or follow him on Twitter @Eli_Sherman.