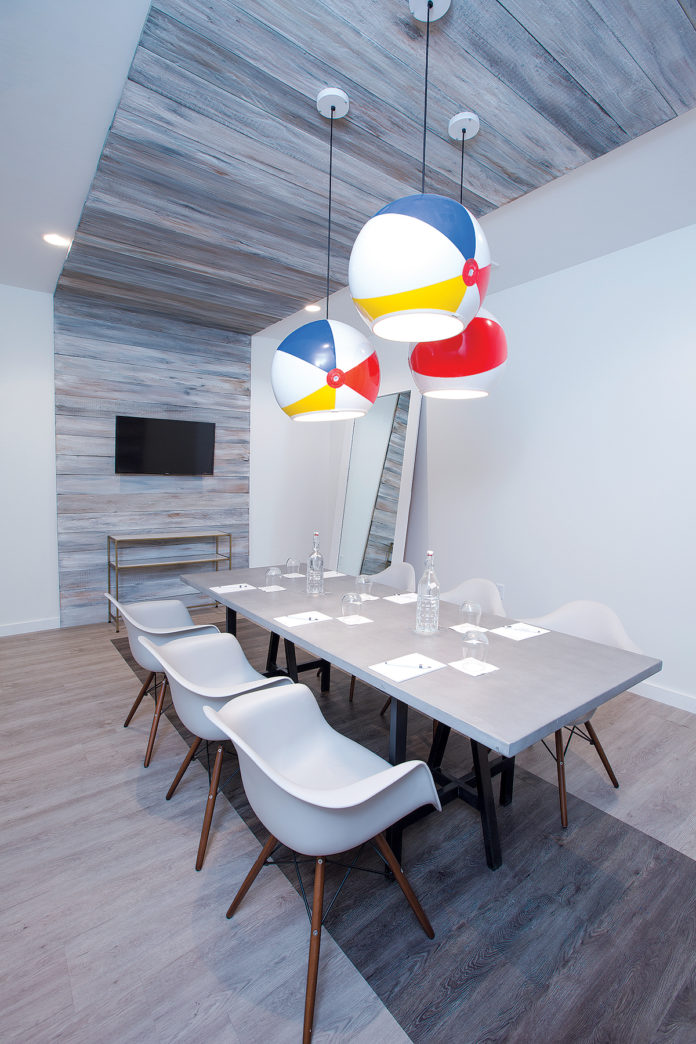 George Filopoulos and his wife have made the 90-minute boat ride from their home in Montauk, N.Y., to Newport once every summer for the past 15 years.
Owner and founder of Metrovest Equities, out of New York, which manages the Montauk-based property Gurney's Montauk Resort & Seawater Spa, Filopoulos said the couple "fell in love with [Newport] over the years."
They decided to make their first commercial real estate investment in Newport when they purchased the former Hyatt Regency Newport hotel on Goat Island in January, with plans to fashion it into Gurney's Newport Resort & Marina.
Since the beginning of 2016, and stretching into this spring, Newport and Middletown have been the scene of increased commercial real estate investment – particularly by hospitality-related businesses with large-scale venues for weddings or corporate events. Recent transactions include Gurney's Newport Resort & Marina, Newport Beach House and sister Atlantic Beach Hotel and Suites properties.
So, what's driving the surge in commercial investment in and around a city that Discover Newport says is already home to more than 4,100 hotel rooms?
The Atlantic Beach Hotel and Suites' Cambria Hotel & Suites, a 143-room hotel, is slated to open in mid-May. It's sister property, The Atlantic Resort, which opened in September 2016 and features just shy of a combined 25,000 square feet of event space, did not immediately return requests for comment
Gurney's Newport will feature 27,000 square feet of event space encompassing 300- and 650-seat ballrooms, as well as 50,000 square feet of outdoor meeting space. The 257-room resort hotel and spa has remained open since the closing in January.
Filopoulos said his decision to invest in Newport was driven by a combination of wedding, conference and hospitality interest. Weddings, in particular, he added, are part of a "recession-proof" business, often "shielded from economic cycles … generally productive in different economic environments.
"From a destination-wedding standpoint, Newport will always be in the top five of the country," he said.
Filopoulos hopes renovations to the former Hyatt will attract visitors and couples looking to wed from across the Northeast.
"We want to educate our New York base and explain to them the opportunities available [here]," he said. "We want to be one of the key locations for weddings in Newport."
Filopoulos hopes to use his hotel's unique setting on Goat Island and an adjacent marina to set Gurney's Newport apart from the competition.
Similarly, Longwood Venues & Destinations is hoping to market their Newport Beach House in Middletown to both engaged couples and corporate-event managers due to its beachfront property.
"The one thing that sets the Newport Beach House apart for weddings and the corporate market is that we're the only location where the bride can have her feet in the sand, or corporate team-building events can take place on the beach," said Nichole Wardle, Longwood's director of sales and marketing.
The newly reopened Newport Beach House is divided into four event spaces. Two large venues, together totaling more than 9,100 square feet, can accommodate between 150 and 500 guests for events ranging from weddings to lectures and upscale beach parties. There are two additional meeting rooms, at just over 200 square feet a piece, each of which can seat eight people.
With the addition of the Newport Beach House, Boston-based Longwood now boasts a five-venue portfolio, including Newport's Belle Mer, which opened in 2006.
Weddings drive Longwood's destination locations on Cape Cod and in Newport, with 75 percent of business at those venues being wedding-related. This is compared to the 50-50 split with the corporate events they host at their downtown Boston facilities, she said.
However, Wardle hopes the amenities offered at the Newport Beach House, such as their Driftwood Meeting Room, will help inspire more corporate-event managers to host their meetings in the area.
Wardle believes increased investment, at least for Longwood, is a telling sign of an improved real estate market.
Since last year's acquisition of the Newport Beach House, Longwood, explained Wardle, has been fielding calls from owners looking to sell and considering potential management contracts for other venues.
"We're entertaining anything that's put in front of us to grow our company" she said.