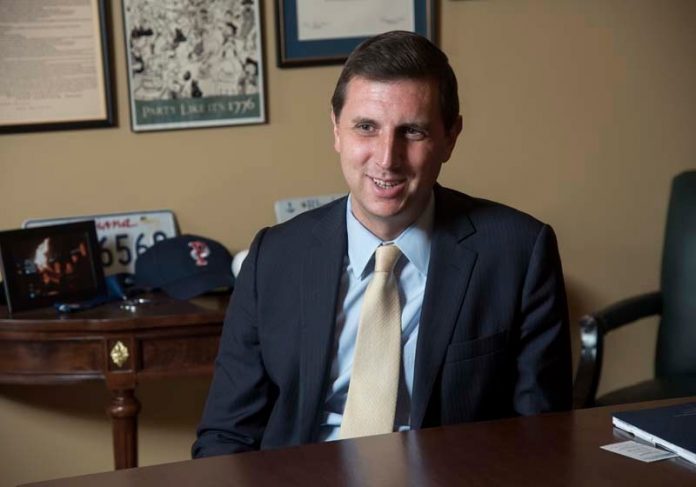 PROVIDENCE – Rhode Island schools will be taking an exam in the future with one central question: How well do you teach financial literacy?
Treasurer Seth Magaziner, Sen. Sandra Cano, D-Pawtucket, and Rep. Joseph McNamara, D-Warwick, have announced a collaboration with the treasurer's financial literacy roundtable to conduct a statewide study on how financial literacy education is taught in Rhode Island classrooms.
In a recent ranking of the most financially literate states, Rhode Island ranked No. 42, according to a statement from the treasurer's office. Rhode Island is one of fewer than a dozen states that have no statewide standards for financial literacy education.
"We know that financial literacy is the first step toward financial empowerment," said Cano. "Our students deserve to be taught the knowledge and skills they need to achieve economic security."
Cano, who took office in April 2018 after winning a special election, has made the increased investment in K-12 education a key element in her vision for making Rhode Island a better place to live and work.
McNamara, a retired educator, is chairman of the House Health, Education, and Welfare Committee. Since taking office in 1994, he has regularly sponsored education-related legislation.
Magaziner launched the Rhode Island Financial Empowerment Roundtable in August 2017. The roundtable brings together stakeholders from government, nonprofits, education, businesses and banking to network and share ideas on how to expand financial empowerment in the Ocean State.
Mary Lhowe is a PBN contributing writer.