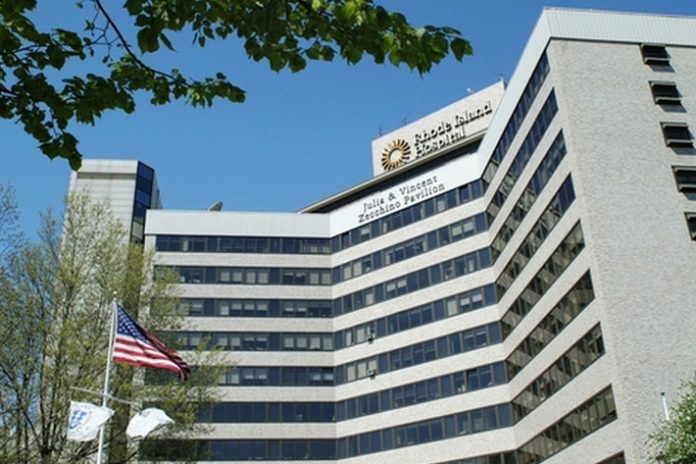 PROVIDENCE — The first day of the United Nurses and Allied Professionals Local 5098's strike at Rhode Island and Hasbro Children's Hospitals started at 1:30 p.m. Monday as about 2,400 striking nurses and medical technicians left the hospitals' campus at Lifespan Corp.'s request, with roughly 800 replacement workers caring for 411 patients Monday night.
The strike will end at 3 p.m. Friday, when Lifespan's contract with temporary staffing agency Huffmaster ends. The four-day term is the shortest they could hire the workers for, Lifespan officials said. UNAP had originally announced a three-day strike.
Lifespan has subtracted a total of $10 million paid to Huffmaster from its contract offer to the union, according to Christina O'Reilly, Lifespan's senior public relations officer.
"For approximately 90 minutes leading up to the 3 p.m. strike and end of first shift, our clinical managers, advanced practice providers and physicians were in patient care areas to facilitate the thorough and timely hand-off of information regarding patient care," Lifespan noted in a statement Monday night.
The replacement workers were then incorporated into the hospitals' staff, Lifespan reports.
Of the 411 patients the hospital is caring for now, 375 are adults and 36 are pediatric patients. Lifespan stated it has planned for a maximum of 525 during the strike.
Union members and supporters began picketing the two hospitals at 6 a.m. this morning and will continue until 11 p.m. tonight, said UNAP spokesman Ray Sullivan. No new negotiations had been scheduled this morning, he said.
Rob Borkowski is a PBN staff writer. Email him at Borkowski@PBN.com.