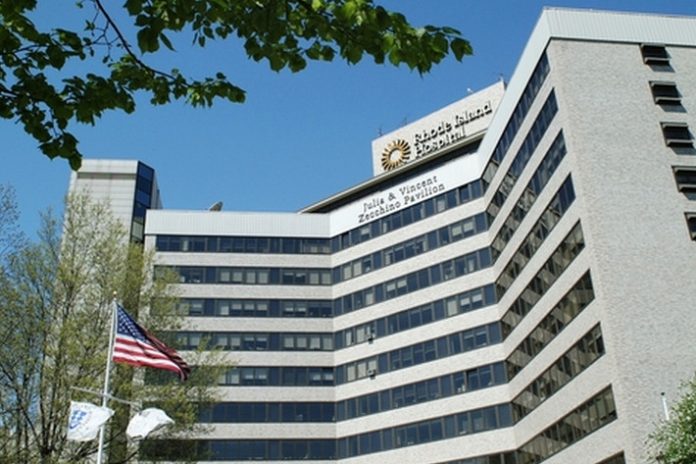 PROVIDENCE — Members of the United Nurses and Allied Professionals Local 5098 at Rhode Island Hospital voted "no confidence" in Lifespan CEO Timothy Babineau and Hospital President Margaret Van Bree on Thursday, and authorized union negotiators to issue a 10-day strike notice if talks break down before the next negotiation meeting Aug. 8.
A second vote by the membership would have to occur before moving forward with a strike and the bargaining team has no immediate plans to issue a strike notice before both sides return to the table Aug. 8, UNAP spokesman Ray Sullivan noted in a statement on the union votes.
Lifespan Corp. stated Rhode Island Hospital looks forward to resuming discussions with the union, and that it is committed to negotiating in good faith, "toward a contract that reflects the value of our nurses and technical staff by offering wages and benefits commensurate with the market. Rhode Island Hospital will not be swayed by the threat of another strike, as the long-term fiscal health of the hospital must be considered.  At the bargaining table, the hospital has been responsive and flexible to union leadership's key concerns – namely wages and benefits," the statement read.
Union members called on the Lifespan board of directors "to take immediate, corrective action to restore the public's trust in Rhode Island's only Level One Trauma Hospital," UNAP spokesman Ray Sullivan noted in a statement on the union votes.
In its no-confidence statement, the union stated Babineau and Van Bree have failed to adequately staff all areas of the hospital so caregivers are able to meet patient needs; have been negligent in providing critical resources; created a hostile work environment for caregivers and have led through fear and intimidation, before and after the the union's recent strike at Rhode Island Hospital.
"Under Babineau and Van Bree, front line caregiver morale has plummeted. Our members are tired of being ignored and undervalued, and we hope that the Lifespan board will begin to listen even as most in senior management continue to turn a deaf ear to the alarming problems facing this health care system," said Frank Sims, UNAP Local 5098 president.
Lawrence Aubin, chairman of the Lifespan board of directors, backed the leadership of Lifespan and Rhode Island Hospital, calling them "Among the finest in the country," and, "We are fortunate to have such talented, national experts here in the state."
Aubin said under their leadership, Lifespan and Rhode Island Hospital have grown to be among the state's major employers. Lifespan employment grew by 24.9 percent from 2009 to 2017 to 14,882 employees, he said, making Lifespan the largest employer in the state, "Something only possible through their continued focus on financial health of the hospitals and employee well-being. This, in turn, results in the ability of our hospitals and system to provide world-class care close to home.
Aubin also said Lifespan hospitals have not had a significant layoff in recent years, that its hospitals, including Rhode Island Hospital, have lower nurse turnover rates than the rest of the country. Aubin also noted Lifespan hospitals' high safety ratings with The Leapfrog Group and Rhode Island Hospital's recognition in the 2017 U.S. News & World Report annual review of Best Regional Hospitals as a "high performer" in chronic obstructive pulmonary disease, heart failure and hip replacement.
"The current leadership at Lifespan and Rhode Island Hospital has the full faith and support of the Lifespan Board of Directors and we are fortunate to have them leading the best and largest health care system in the state," Aubin said.
Rob Borkowski is a PBN staff writer. Email him at Borkowski@PBN.com