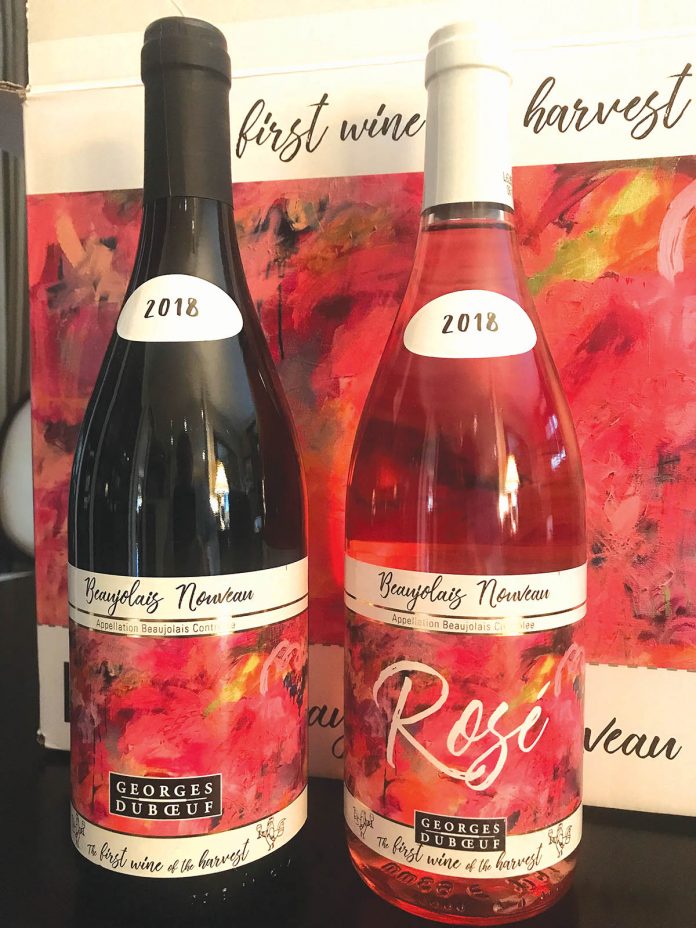 To be a "rising star chef," there must be a dining destination, a food city, a restaurant row with a core group of well-established chefs and restaurateurs who encourage new up-and-coming personalities and innovators to rise and flourish. Fortunately, we live in such a place.
In a recent column, we visited with one of those rising chefs, Robert Andreozzi of the new Sarto in Providence. He was effusive in his acknowledgment and in his praise of four chef-owners in the city who have established their personalities, as well as the personalities of their restaurants. The oldest restaurant of the four opened in 2002, with most opening within the last decade.
Of course, there are restaurants throughout the state that have on their menus wines older than those establishments. And there is a much longer list of chefs and owner-operators who have had shining success stories down through the years, while at the same time doing what they consider to be their best work today. Many of these chefs and restaurateurs predate the restaurant boom, which is generally agreed to have started in the early to mid-1990s. And most of them at one time were considered the "brash, young kids" of the business.
Robert I. Burke opened Pot au Feu in Providence in 1972. At the time, there was such a thing as California wines, but most consumers' experience was with the Italian Swiss Colony-type products (not to mention Ripple!). The "real deal" in wine was to be found in France. Burke pushed the envelope and offered wines by the glass – not just by the bottle, allowing guests to expand their wine horizons. In the 1980s, Pot au Feu was on the leading edge of the exciting Beaujolais Nouveau event each November, leading the way in the city and in New England to be the first to uncork the year's brand-new Beaujolais wine, which had been whisked from the famed French vineyards in the Rhone Valley region onboard the Concorde. After a couple of decades and some up-and-down vintages, the event seemed to be losing some of its luster.
This year, Burke brought it back with a roar, thanks in part to a new release of a Rosé from Beaujolais. He brought in barrels of the 2018 Beaujolais Nouveau Rosé, so Pot au Feu's guests would be the first in North America to taste the new "vintage" straight from the barrel. As Burke related, "We served four wild nights of Beaujolais, gave away a trip to France, introduced Beaujolais Rosé and got a rave, and tasted 2017 Beaujolais and repudiated the myth that it doesn't age well!"
Sean Smith grew up in the restaurant business with uncles who opened food companies and restaurants throughout the state and in Massachusetts. Smith and his wife, Carly, purchased 15 Point Road restaurant in Portsmouth in 2011. It originally opened almost three decades earlier. The restaurant is located near the former Stone Bridge that connected Portsmouth and Tiverton. 15 Point Road's dining room, as well as its deck, offers scenic views of the lower part of Mount Hope Bay on the Sakonnet River.
Smith said their business model of building on traditions that have been in place since the first owners opened the doors has worked.
"We have been very lucky. Things have been [growing] steadily. I have to say that our business really is dependent on the weather, especially in the winter. Last January, we were closed [for several days] due to the snow and cold. For the most part, that is the exception. We are growing. We just hope it is a milder winter this year."
Bruce Newbury's Dining Out radio talk show is heard Saturdays at 11 a.m. on 1540 AM WADK, through various mobile applications and via smart speaker. Email Bruce at Bruce@brucenewbury.com.