Rhode Island continues to receive national and international accolades for our leading-edge culinary culture.
On Sept. 12, the Rhode Island Hospitality Association hosted the 15th annual Economic Outlook Breakfast at the Radisson Hotel Providence Airport. Keynote speaker again this year was Hudson Riehle, the National Restaurant Association's senior vice president of research and knowledge, who delivered a comprehensive outlook for the restaurant and food-service industry for the coming year. The National Restaurant Association's research is considered the most authoritative source in the restaurant industry for sales projections and trends. Following his remarks to industry members, Riehle shared his outlook on my radio show. It is good news. He forecasts that 2018 and 2019 Rhode Island restaurant industry sales growth will be positive – to the tune of $2.5 billion and supporting 60,000 employees across 2,800 restaurants in the state. As he puts it, "When you have employment growth, which drives income growth, it drives restaurant sales growth." Although the state's population growth continues to be a modest 0.1 percent, disposable income is showing growth of nearly 2 percent.
The economic progress goes beyond dollars and cents. Riehle cited the "progressive environment reflected in the local restaurant community." This means our chefs and restaurateurs are adapting quickly to new trends such as eco-friendly practices, of course our superior ability to source local ingredients and to adopt global cuisines. A prime example is an Asian main dish known as Dan Dan noodles. It is one of the most famous of Sichuan street foods. Its benchmark recipe is fresh egg noodles served in a savory, spicy broth topped with crispy pork and peanut flakes. However, at the Providence restaurant north, which attracted a cult-like following in its formative years off Broadway before moving to the downtown Dean Hotel, the Dan Dan noodles on the menu has mutton, squid, fermented chile and black pepper. In the past couple of years, the dish has become mainstream. It is now on the menu of family-style entrees at Dave's Marketplace.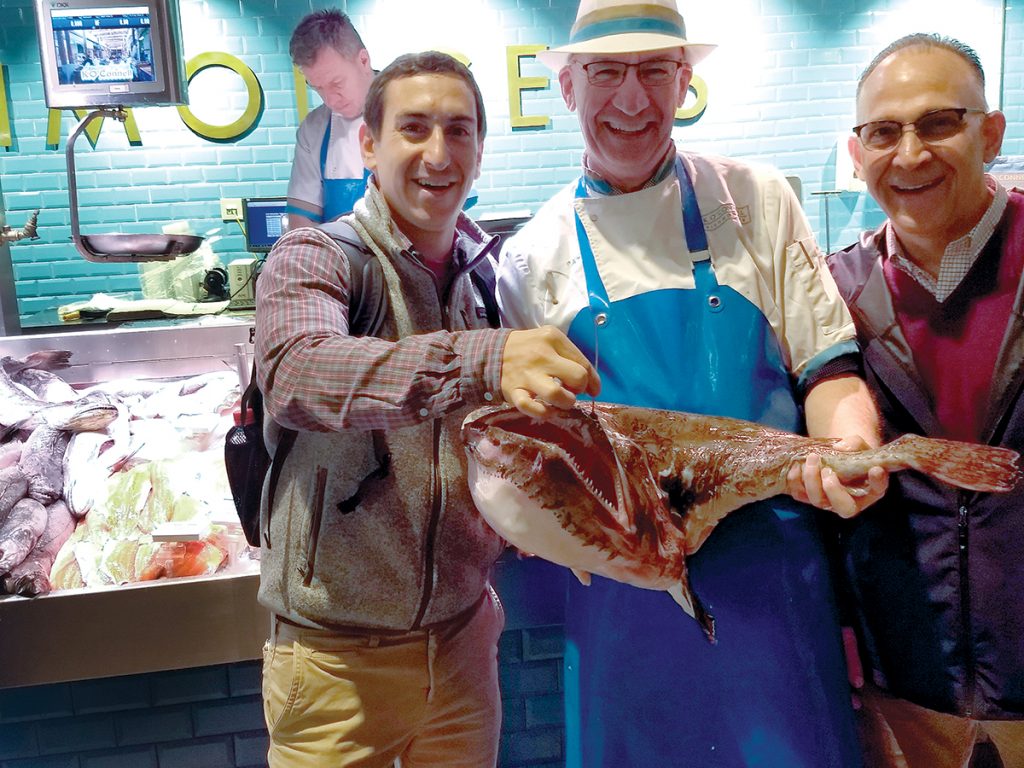 Internationally, the state's fame continues to bear fruit. Two local chefs represented the state at a food festival in Ireland in September. Executive chefs Anthony Tarro of the Siena Restaurant Group and Matt Varga of Gracie's traveled to County Cork, Ireland, to appear at the annual A Taste of West Cork food festival. The largest culinary festival in Ireland, A Taste of West Cork consisted of more than 250 events encompassing 42 cities and towns. Tarro and Varga participated as guest chefs in two major events. Both chefs were paired with counterparts at local restaurants for limited-seating dining experiences to turn out a menu highlighting the culinary commonalities between the two destinations – think lobster and fresh local produce. Tarro worked with Hayes' Bar & Kitchen, an oceanside restaurant in Glandore, Ireland. Varga, who grows many of his own herbs and vegetables at Gracie's, was paired with Glebe Gardens in the village of Baltimore in County Cork. The restaurant is located in a 5-acre garden and uses the produce it grows on the premises. Both chefs also participated in an event featuring chefs and tourism officials from Rhode Island, Maine and Massachusetts that was billed as "A Taste of the New World" at the Celtic Ross Hotel in Rosscarbery on Sept. 13. The Providence Warwick Convention & Visitors Bureau sent a delegation to accompany the chefs.
"We are grateful to the organizers of A Taste of West Cork for providing us with this opportunity to showcase Providence's culinary excellence," PWCVB Vice President of Marketing and Communications Kristen Adamo said.
Bruce Newbury's Dining Out radio talk show is heard Saturdays at 11 a.m. on 1540 AM WADK, through various mobile applications and via smart speaker. Email Bruce at Bruce@brucenewbury.com.