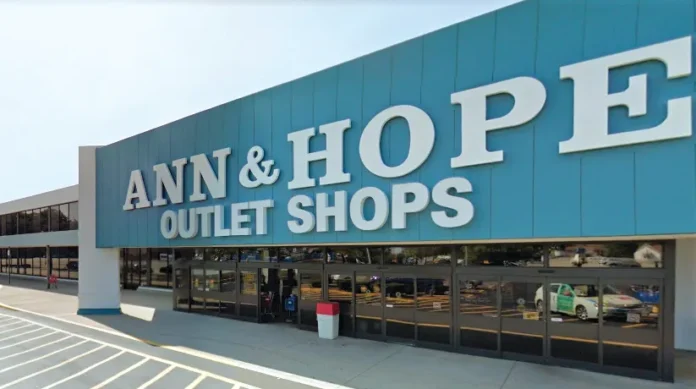 From developments with the potential to reshape the landscape of Providence and a steady stream of million-dollar home sales across Rhode Island, to ongoing COVID-19 challenges, elections and statewide leadership changes, the top stories of 2022 left an enduring mark on Providence Business News readers and the state.
Below is a month-by-month look at the most-read stories on PBN.com, starting with the story that got more attention from PBN readers than any other in 2022. It was the sale of Warwick property that was once part of a Rhode Island institution, the now shuttered Ann & Hope department stores.
January:
The year kicked off with the multimillion-dollar sale of a former section of the now-closed Ann & Hope curtain and bath outlet store in Warwick. The section, which contains a 147,000-square-foot commercial condominium at 1689 Post Road in Warwick, was sold by WJG Realty Co. LLC to Crossroads Capital Fund VI LLC for $7 million. Crossroads Capital Fund is managed by Jeffrey Saletin, president of Saletin Real Estate Group, and Cris Crecelius, a principal at the Cranston-based commercial real estate development firm and property manager.
"We're very excited about a parcel of that size located within half a mile of the airport," said Saletin, who added the company was still unsure on how to use the property. "Our business is primarily the business of acquiring extremely well-located real estate that many times are tired and need to be repositioned in the marketplace. That is why we acquired the property." Read the story here.
More popular stories in a busy news month:
February: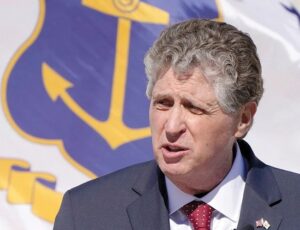 On Feb. 11, Gov. Daniel J. McKee ended the indoor masking and proof of vaccination mandates in Rhode Island. The mandates had been in place for almost two months, but a decline in the number of cases and hospitalizations prompted McKee to ease some of COVID-19 restrictions.
"We've made considerable progress against COVID-19 and the recent surge," McKee said. "We're in a much better place than we were in early January. This is a result of Rhode Islanders stepping up to do the right thing, in terms of vaccination and testing. … We have to learn how to manage COVID as we move from a pandemic to an endemic phase of the virus." See the story, the ninth-most read of the year, here.
More popular stories:
March: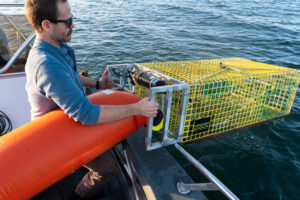 Harold "Bud" Vincent, president of DBV Technology LLC in North Kingstown, talks about one of his company's signature products in the most-read story in March 2022. The RISER, "remote instrumentation and submerged equipment recovery," is a ropeless trap for fishing that uses underwater acoustics to send signals to gear on the ocean floor. This signal triggers an underwater bag on the trap to inflate with air, bringing the fishing equipment to the surface for unloading and reuse. Unlike traditional traps, the RISER eliminates the risk of ropes hurting other marine wildlife and littering the ocean. Read the story here.
More popular stories:
April: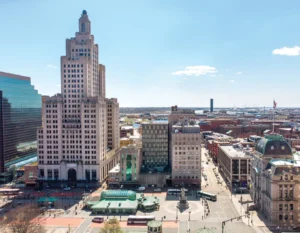 The tallest building in Providence made headlines all year, catching the attention of Rhode Islanders eager to know what's next for the historic building. The Industrial Trust Co. Building, known as the "Superman" building, remained empty for years before state officials announced a $220 million project in April to renovate the property and revive it into apartments, office, retail and event space. The renovation is supported by $41 million in state and city financing and is expected to "breathe life" into downtown Providence, said McKee.
"I look forward to having the ribbon cutting at the appropriate time and making that building the iconic structure that it always has been," said Senate President Dominick J. Ruggerio. "[The project] will help reinvigorate downtown Providence, attracting businesses and investment into our capital city." It was the fifth-most-read story in 2022. Read it here.
More popular stories:
May: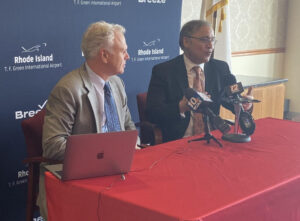 Breeze Airways announced plans to expand its presence in Rhode Island with a $160 million investment in a permanent base at Rhode Island T.F. Green International Airport, featuring overnight aircraft storage, local crews and routes to up to 20 destination cities. David Neeleman, Breeze Airways founder and CEO, said "this airport is tailor-made for Breeze." See the story, the 10th-most read of 2022, here.
More popular stories:
June: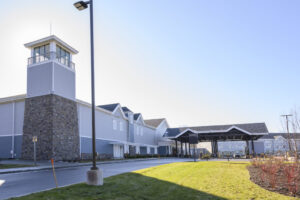 Bally's Corp. sold the properties and buildings of its two Rhode Island casinos, Twin River Casino in Lincoln and Bally's Tiverton Casino & Hotel in Tiverton to Gaming & Leisure Properties Inc. for $1 billion. With the sale, the Rhode-Island based gaming company will lease back both properties and continue to own, control and manage all the gaming operations of the facilities. Read the story here.
More popular stories:
July: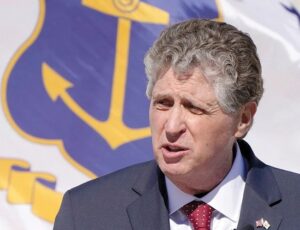 Christopher Farrell, a senior adviser to Gov. Daniel J. McKee, was arrested and faced felony unlawful trespass and unlawful mischief charges in Vermont following his arrest July 16. McKee is the former mayor of Cumberland, Farrell's hometown, and served as his mentor when he was mayor.
More popular stories:
August: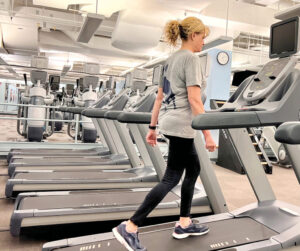 CVS Health Corp. was recognized as one of Providence Business News' Healthiest Employers for 2022, because of its efforts to maintain a healthy workplace for its employees. CVS emphasizes its employees' mental and physical well-being, offering insurance coverage, administering vaccines, encouraging fitness, and supporting employees during stressful times.
"As a purpose-driven company, we know that bringing our heart to every moment of your health begins with prioritizing health and well-being for our 300,000 employees," said CVS Chief People Officer Laurie Havanec. "We are building an employee culture, where taking care of mental and physical [health] is part of the way we work every day." The story was the third-most read in 2022. Read it here.
More popular stories:
September: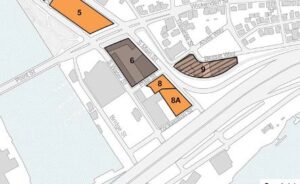 In September, the I-195 Redevelopment District Commission selected the developer for a project that will develop vacant riverfront land with corporate office headquarters and mixed-income apartments in September's most-read article. The commission considered two proposals and ultimately selected the project by D+P Real Estate Inc., which was the best fit, according to the commission.
"Workforce housing is something the city desperately needs," said commission member Michael McNally. "Corporate headquarters is also something the city needs. And in the end, it really came down to the accelerated schedule." Read the story here.
More popular stories:
October: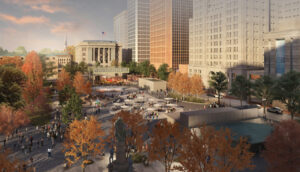 The only proposal submitted in response to the city's request for a food and drink pavilion and outdoor space in Kennedy Plaza came from Boston architecture firm Merge Architects Inc. Merge's $7.2 million proposal features St. Gall Rotisserie, a fast-casual rotisserie chicken restaurant from the owners of Dune Brothers LLC, and includes a 4,000-square-foot building to house the restaurant and bathrooms and accompanying outdoor and event space. The city offered up to $8.2 million to build the pavilion, coupled with outdoor seating and event space. Read the story here.
More popular stories:
November: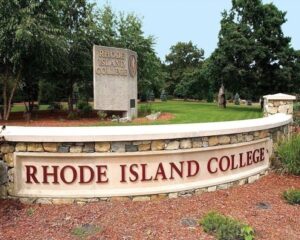 PBN reported in November that Rhode Island College was planning to cut some of its programs due to low enrollment. The college's interim president, Jack Warner, said that five undergraduate and two graduate majors, along with 21 concentrations or certificate programs, had been eliminated. An additional 17 majors and 28 concentrations were being considered for elimination, according to Warner. Read the story here.
But a few days later, following a backlash from some faculty unaware of the cuts, Warner said that the seven programs had only been "identified for elimination" and that "final decisions have not yet been made," assuring that faculty committees would be able to weigh in on the final decisions.
More popular stories:
December:
The year isn't finished yet, but the most-read story of the month so far is developer Joseph R. Paolino Jr.'s announcement he'll now consider selling the former St. Joseph Hospital property in Providence after education leaders nixed his plan to donate it to the city.
Also getting lots of attention from PBN readers, nationwide job cuts by Gannett Co. that included The Providence Journal's top editor, David Ng, and Providence Mayor-elect Brett Smiley's moves to begin filling out his administration.
(PBN Special Projects Editor James Bessette contributed to this report.)

Want to share this story? Click Here to purchase a link that allows anyone to read it on any device whether or not they are a subscriber.